Are you looking to renovate apartment units? Or have you recently purchased an apartment unit or have apartment complexes that require some work? Perhaps your existing rental property requires some remodeling between tenants, or you simply want to boost the value of the apartment complex?
There are numerous reasons to renovate apartments, but one of the most important factors to consider is the cost. So, if you're on a tight budget and want to get the most for your buck, here are a few apartment renovation ideas to help you get there.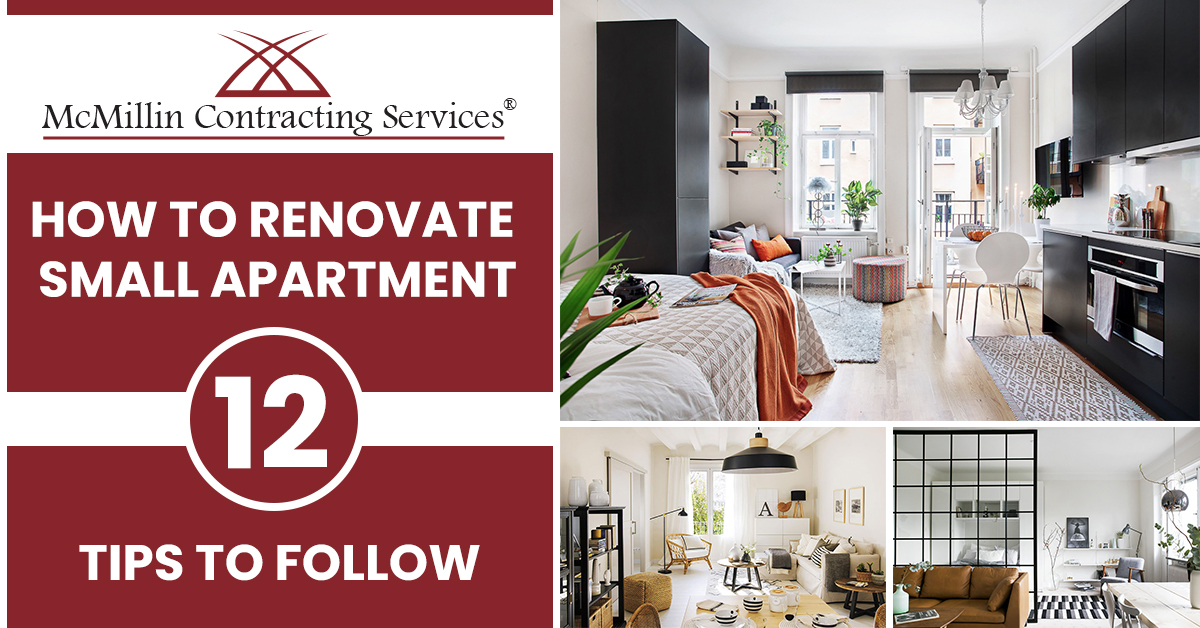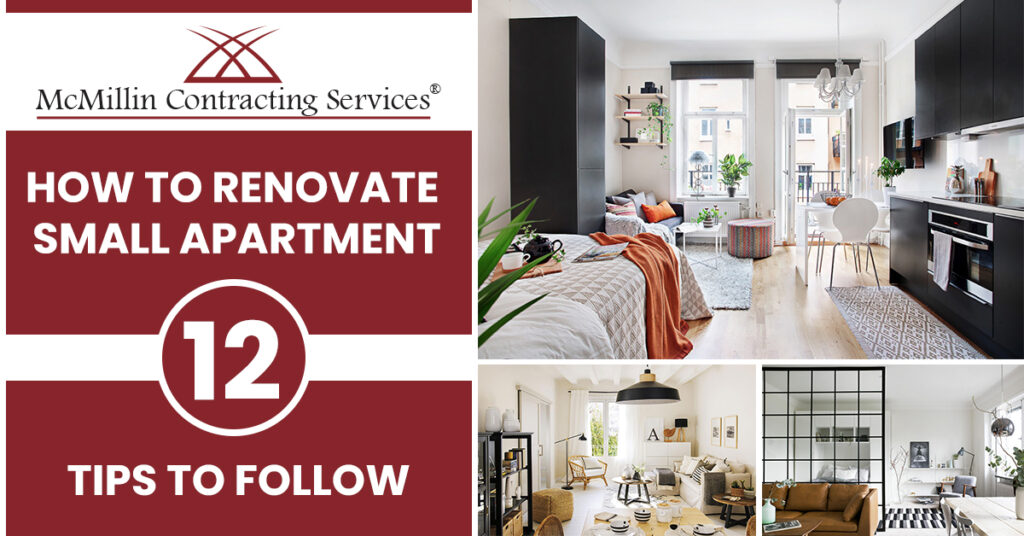 1. New Paint Goes A Long Way
Any makeover, no matter how small, should involve a thorough re-paint of the interior walls, as this will drastically improve the appearance of your property. It's ideal to keep the colors simple, that doesn't mean they have to be dark!
2. Add New Light Fixtures
Most old houses and apartment complexes have an outdated or old selection of lighting, you will be surprised to find out how much of a difference new lights can make. It is best to begin by changing the lights in the kitchen or living room, and then move onto the bedrooms and bathrooms.
3. Redo The Kitchen
If any kitchen is in need of some TLC, a comprehensive overhaul can cost a lot, it's best to resurface the kitchen to avoid extra costs. At a bare minimum, resurfacing requires replacing the countertops and cabinet doors, instead of drastically altering the look of your kitchen. Depending on your budget, you can also update the kitchen island and replace the sink for a low-cost and rapid kitchen makeover.
4. Envision the Floor Plan
Before the start of any project, you should have a clear idea of the space you want to create, always remember to plan and sketch ahead. Decide where the bathroom, living room, kitchen, bedroom, and other rooms will be located in the apartment. Remember to include entryways, and make the apartment as accessible as possible.
5. Include Walls with Bookshelves
Every square inch counts in any small apartment, and if space is of top priority, the more practical solution is to maximize it. Create space by adding a bookshelf that acts both as a wall and offers essential storage space.
6. Use Pendant Lights
Every living space needs to be well-lit, invest in pendant lights or hanging lamps to create division. Such lighting helps save floor space and also creates a wall-like barrier to separate rooms in apartment units.
7. Update to Modern-Day Lighting
Lights and equipment that use a lot of electricity should be removed from all new apartment units. Replace the old bulbs or lights with new LED bulbs or lights that emit a warmer white light instead of the dismal yellow light. These lights use less energy, are clearer, and are more energy-efficient.
8. Add Pops of Color to Apartment
Neutral paint colors and shades have become an essential aspect in most houses in recent years. The appropriate shade can breathe new life into living areas while also adding texture and dimension. The right color tone can add to the aesthetic of most homes and work well in open areas that receive a lot of light.
9. Remove Walls to Create Space
Taking down unwanted barriers is the easiest method to open up an apartment. During apartment renovations, take-down any unwanted walls; it's a cost-effective approach to create more open and breezy spaces.
10. Invest in the Correct Bedding
Purchase a bed that is tucked away in the sleeping quarters, whether it's against the wall, under the stairway, or up near a ceiling like a loft bed. space – saving beds help free up floor space for a living or dining room, and create is aesthetically pleasing.
11. Make Use of Glass Windows
Replacing old windows with huge open-glass windows is a great way to save money and create space. Large glass windows bring natural light into the interior space and give a direct connection to the outdoor dining area. The classic design of the flat is enhanced by the typical glass patterns on the windows.
12. Stick to a Budget
Look into any finances once you have a general notion of what you want to do with the apartment. Most apartment remodeling chores, such as bedroom or bathroom renovation, painting walls, installing tiny shelves or cabinets, and more, are best handled by a professional to save money on smaller projects. Any type of demo work involving the kitchen or bathrooms can also be handled by the specialists. To stay on track with a budget, remember to receive an estimate from a business before renovating apartments.
Why Choose McMillin Contracting Services?
Are you preparing to undertake a San Diego apartment remodeling project and need some assistance? If you are a management company or a property owner looking to renovate apartments in San Diego for a multifamily apartment remodel project, you can contact McMillin Contracting Service.
McMillin Contracting Service is a San Diego-based general contracting company dedicated to assisting and supporting the property management industry.