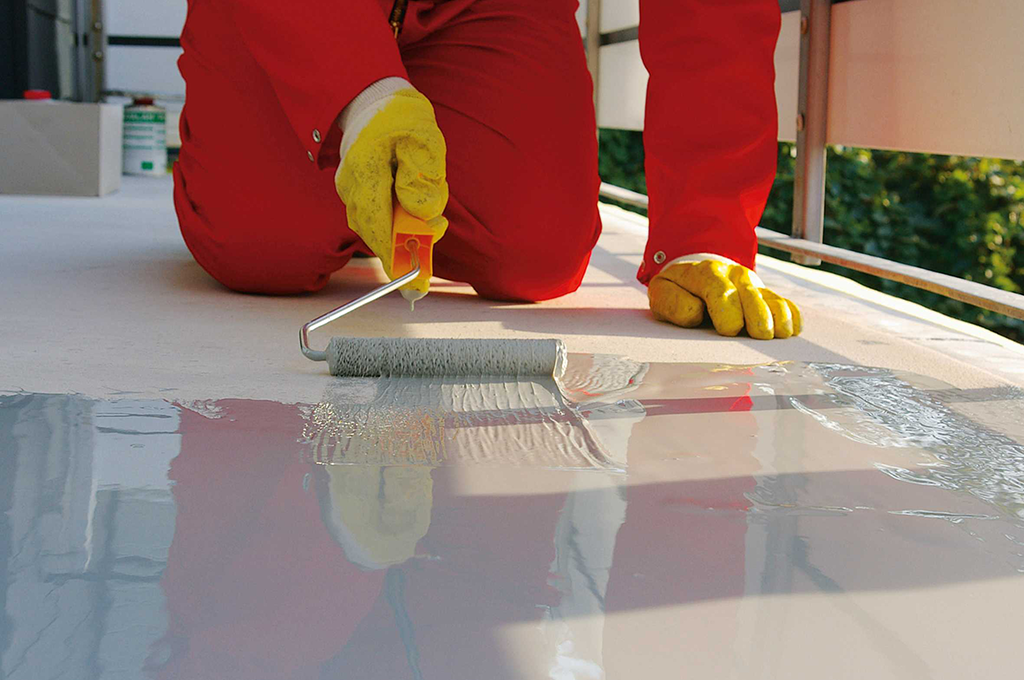 McMillin Contracting Balconies are standard in most apartment units or complexes and may be the most appealing feature for potential customers. The outdoor living area or balcony of any apartment is one of the best places to relax, meditate, or simply read. Most balconies are ten to fifteen feet in the air and provide spectacular views. A balcony is highly appealing because it provides outdoor seating places as well as a view of the city. Whether it's pouring, snowing, or a bright day, balconies always offer some of the best views.
If a balcony is not repaired regularly, it can develop cracks, ridges, chips, stains, or deformities with time, especially in the most-walked-over area. This deterioration and degradation occurs over time, and it is not only ugly but also potentially dangerous. To prevent this, concrete steps, stairways, balconies, and other similar walkways should be fixed as soon as possible. And if you need balcony repairs or renovations in El Cajon, McMillin Contracting Services is the company to contact, so give us a call today.
How to Spot a Deteriorating Balcony or Balcony Stairs?
The following are some evident signs of balcony damage:
Inside and exterior stains on balconies and decks
Water seeps in through cracks in the windows, doors, or side rails
Wooden windows and doors swell, making them more challenging to open and close
Paint that has peeled or flaked off
Wood that is softening, cracking, and rotting
Balcony pillars and railings that have frayed connections
The Stages and Steps to Fix a Balcony
Examine the Affected Area and Take Any Precautions Necessary
Before renovating the damaged area, clean it well and eliminate debris before rebuilding. After sweeping away any shattered concrete particles, scrub the affected area with a wet wire brush. Keep the magnitude of the fracture in mind when mending concrete surfaces.
Begin from the Corner and Work Slowly and Steadily
Start at the corners and work your way up when fixing a chipped or broken balcony to ensure the patch stays in place.
Combine the Materials
The quantity of chips, gaps, fissures, and cracks on the balcony's surface determines the various materials necessary to repair concrete surfaces. A concrete patching compound may be required to repair minor cracks and chips in concrete. Quick-setting cement may be needed for bigger fractures, perforations, or structural damage.
Begin the Application
To begin, wet the surface with water and apply a layer of concrete repair material with a trowel. With a square-head shovel, pour the concrete mix over holes or structurally damaged areas. After that, smooth out the filled holes using a trowel. Use two trowels: one for leaning and one for dealing with the debris.
Complete the Renovation Process
Finally, if necessary, apply a second coat to complete the process. Examine the concrete to determine if it has settled, is smooth, and seems finished. Brush the surface with a masonry brush, ensuring the sharp edges are curved.
Let It Dry Out
After completing all of the preceding steps, let the restored surface and concrete material dry. It could take up to 24 hours or more for this to happen.

Balcony repairs are essential to maintain the safety and appearance of your home. Contact McMillin Contracting Services for expert assistance with your next balcony repair project in El Cajon.
Also, Read

1. Advantages of Hiring a General Contractor for Balcony Repairs
2. Benefits to Hiring General Contractor for Balcony Repair
3. Steps to Consider Before Hiring a Balcony Repair Contractor
4. Balcony Repair in Just 6 Easy Steps
5. Maintaining Your Balcony's Aesthetic Appeal During Repair
6. The Importance of Regular Balcony Inspection and Maintenance
Find Us On Google Maps, Bing Maps & Yelp to get your Balcony Repair in El Cajon done


Check Out Mcmillin Contracting Launches Apartment Renovation Service to Bring New Life to Homes | Mcmillin In News.

US National Times
State of the Union News
Montserrat Daily News
Global Business Watch
WFXR FOX 27
Google News

To learn more about our services call us at (619) 401-7000 or visit www.mcmillincontracting.com